Ref:
Date:
Location:
Photographer:
Ref:
Date:
Location:
Photographer:
Holiday Home Photography
Holiday Home and Property Photography provides high quality images of your holiday home for a low fixed price of £99.
Pictures are a universal language!
To quote one holiday rentals company
'Photos are the part of your listing that travellers spend the most time on. The quality of your photos is therefore the best ambassador you can have for your property'.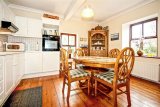 "A picture tells a thousand words" is an English language idiom -an image of a subject conveys its meaning or essence more effectively than a description does. Essentially high quality images are invaluable when introducing potential guests to your holiday home or property.
It is our personal experience of holiday home ownership, coupled with many years of professional photography experience, which give us the insight necessary to understand what guests are looking for.
Let us help you achieve additional bookings by showing your potential guests what your holiday home has to offer, it's facilities and it's setting and location.
Contact us: info@holidayhomephotography.com